ABOUT US
S.K Boilers PVT. Ltd. is a leading mechanical and civil engineering company with over two decades of proven experience and a wide range of satisfied customers all over India and the Middle-East. SKB is one of India's top boiler erecting and commissioning company with a special grade IBR license. Our project portfolio includes shutdown maintenance, fabrication, installation, and testing of boilers and heaters. SKB is also one of India's leading service provider in re-tubing of heat exchangers, coolers, air pre-heaters and surface condenser etc.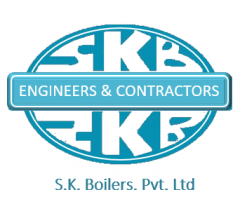 Established in 1997, SKB has been a strong partner to various Petrochemical industries, Refineries, Power plants, Chemical/Fertilizers/Sugar plants, Cement industries, Agro-industries etc. Our vast experience in the segment and regulatory knowledge ensures quality and reliable services.
SKB was certified as a Private Limited Company as per Indian Companies Act (1956); Registration No: 09 – 11469/97 on 27.5.1997. SKB is committed to community welfare through various corporate social responsibilities.